An Epic Feast Requires an Epic Grill.
BBQ & Grill Perfection with SCFP
South Coast Fire Place is your Tillsonburg hotspot for all things 'barbecue'. We have plenty of great grill models on display in our showroom from brands like Napoleon, Saber Grills & Green Mountain Grills. We also offer the following to help increase your level of grilling perfection:
There's a whole lot more to grilling a mean steak than just a cool apron and a fresh local micro brew…
Let us transform you into a next level meat-flipping, veggie skewering, barbecue master!
Grills of all shapes and sizes are available from SCFP. Visit our showroom in Tillsonburg or send a message. We'll match you with the perfect barbecue from brands like Napoleon and Green Mountain Grills.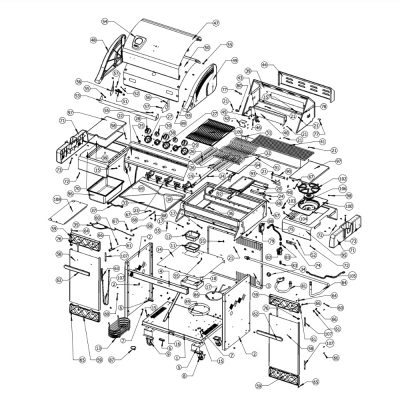 Not everyone is a DIY'er. Your new barbecue from SCFP can be assembled for you for a minimal charge. A fully assembled grill is great gift for anyone, or an incredible time saver for yourself. All you have to do is ask.
BBQ Gas Line Installation
Never run out of propane again. With a natural gas connection to your new barbecue, you'll never have to worry about running on empty. We are certified gas fitters and can legally connect your natural gas line to your grill.
Contact South Coast Fire Place
We love barbecues too, if you have any questions, please send us a message using the form below, or call us at: 519-688-2468.