Premium grills with superior performance make Saber Grills an ideal choice for a discerning grill connoisseur. With stand alone, and built-in options, Saber Grills are precision designed to function deliciously in any space.
Roll your Saber Grill into position on your deck or patio, light it up, and bear witness as all of your grilling dreams come true. Multiple styles available in two, three, and four burner gas options.
– Select, Deluxe, Premium, and Elite Series –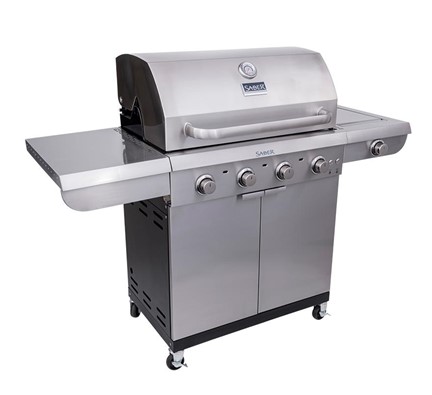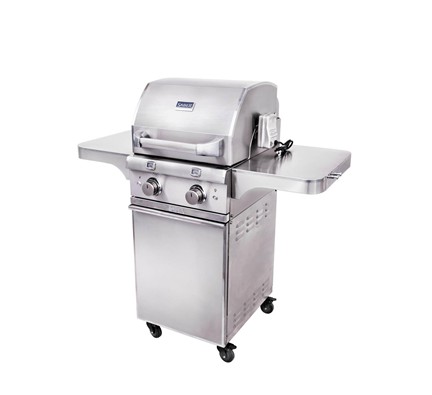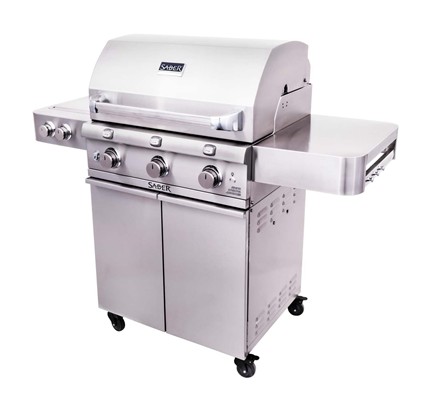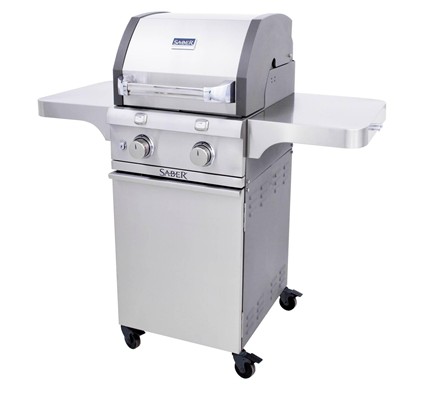 Wheels? Where we're going we don't need wheels…
Built-in units become part of your lounging environment and allow you to create a truly unique natural gas grilling experience. Surround your Saber Grill Built-in unit with rock, brick, or ceramics!
1) Why Saber? For the Love of Food!
3) Saber Grills - A Better Grill
4) Saber Grill Versus Convectional Grill
Contact South Coast Fire Place
If you have any questions about Saber Grills, please send us a message using the form below, or call us at: 519-688-2468